Develop and test Web authentication
with containers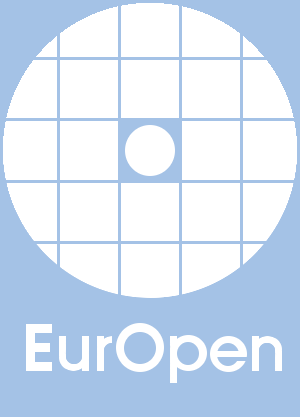 11th October 2016

These slides are also available in PDF format.
Authentication in Web applications
Applications often start small.

In-application user, group, and role management.
Just a couple of database tables; simple logon form.
Often supported / provided by framework.

e.g. django.contrib.auth, django.contrib.admin.

Larger organizations need to authenticate users from their identity management systems.

FreeIPA / Identity Management, Active Directory, LDAP, ...
Manually maintaining copy of users and group membership in the application not feasible.

Users from partner organizations, or public, might need access as well.
External and federated authentication
External authentication:

Kerberos, SSL client authentication / smart cards, one-time passwords, ...

Federated authentication protocols:

SAML, OpenID Connect, ...

Support is often rushed in ad hoc, for the particular deployment.

Often incomplete or buggy: we've seen LDAP authentication layers not supporting failover, or failing to verify server certificates for LDAPS.

Maintainable approach: offload authentication operations.
Authentication in Apache HTTP Server
| Module | Protocol |
| --- | --- |
| mod_auth_gssapi | Negotiate / GSS-API / Kerberos; impersonation |
| mod_ssl / mod_nss | X.509 / smart-card authentication |
| mod_auth_mellon | SAML |
| mod_auth_openidc | OpenID Connect |
| mod_authnz_pam | Pluggable authentication modules (PAM) |
| mod_intercept_form_submit | Calls PAM for logon form submission |
Modules can pass to applications not just raw REMOTE_USER information, but do additional user identifier, attributes, or group membership lookups.
With external authentication ...
Familiarity with the external protocols is useful.

Especially their impact on the HTTP traffic.
401 status, repeated GET requests, redirects, ...

Setup for development and testing requires external pieces.

Kerberos Distribution Center, SAML Identity Provider, ...

DNS, /etc/hosts, and/or /etc/krb5.conf often need to be tweaked for Kerberos testing.
Use of OS-level services like SSSD makes testing in isolated environments hard.
Introducing Developer Setup
For testing external authentication and authorization (authn, authz) in Web Applications.
Using the standard Apache HTTP Server front-end.
Container-based.
Available from https://pagure.io/webauthinfra
Developer Setup Components
 

 

HTTP

⟹

⟸

HTTP Negotiate or redirect

www

Apache Web server with authn/authz modules

HTTP with auth result

⟹

⟸

application content

app

Example Django application

client

Firefox browser

Kerberos CLI tools

 
 
 

 

⟹

⟸

Kerberos or SAML redirects

ipa

FreeIPA

+ SAML IdP

 

 

 

 

 

 
 
Developer Setup Details
ipa: FreeIPA with DNS server + Ipsilon SAML IdP.
client: IPA-enrolled, Firefox with Negotiate enabled.
www:

IPA-enrolled.
Also configured as SAML SP.
Apache with mod_auth_gssapi, mod_authnz_pam, mod_intercept_form_submit, and mod_lookup_identity.

app: Example app demonstrating authn and authz results.
All containers run in isolated domain .example.test.
Developer Setup Internals
Containers are based on Fedora 24.
Except for app, all containers are all systemd-based.
The setup assumes that FreeIPA container image freeipa-server exists and uses it as base for the ipa image.
The first run takes a couple of minutes as ipa-server-install is run.
We could run Ipsilon in separate container ... but is it worth it?
Firefox is started via ssh -X to avoid mounting /tmp/.X11-unix.
Developer Setup Alternatives: SAML
 

SAML

Kerberos

www
app
 
 
client
 
 
ipa
 
 
 
 
www:

Apache can be reconfigured to use mod_auth_mellon for SAML instead of GSS-API/Kerberos.
Template configuration provided in src/www-proxy-saml.conf.
Developer Setup Alternatives: mod_wsgi
 

www

+ app via WSGI

 app 
 
 
client
 
 
ipa
 
 
 
 
 
 
www:

The application can be run in the Apache container via mod_wsgi instead of in separate container.
Use dockerfile: Dockerfile.www-with-app for the www service in docker-compose.yml.

app: not needed / used.
Developer Setup Usage
The setup can be used to study the protocol interactions.
However, the primary goal is to assist with application development and testing.
The app service can be removed from the setup.
Usage Options: HTTP Proxy
www

HTTP proxy

⟹

developed app

listens for HTTP requests

client
ipa
 
 
 
Application being developed runs behind the authentication proxy.
The application can run on the same host, in a different container, or on different machine.
Edit Proxy* in www-data/www.conf.
Adjust the configuration to match application's logon locations and workflow.
Usage Options: Application Embedded
www

with WSGI, passenger, or similar

bind mounted
client
⟻

developed app

made available into the www container

ipa
 
 
 
Application can run in the www container, with/via Apache server.
Extending the Dockerfiles likely be needed, to get run environment to the container.

Example in src/Dockerfile.www-with-app.

Application code installed or bind-mounted.
Adjust the configuration to match application's logon locations and workflow.
Usage Options: Own Client
 
 
www

⟹ HTTP

developed app
own client
⟹
 client 

or ⟻ mount

developed app
ipa
 
 
 
 
 
 
The developer setup can be used by any client.
It might need to be pointed to the hostnames used in the setup.

DNS server in the ipa container may help.

Useful for automation / continuous integration.
Ideas for future work (tentative)
More example applications — ruby, PHP, perl, ...

Contributions are welcome.

OpenID Connect.

Once Ipsilon release supporting it makes it into Fedora 24.

Keycloak instead of Ipsilon.
Explore a way to run ipa-server-install (which needs to be run under systemd) in build time.
Explore other orchestration mechanisms beyond docker-compose.
Dependency on freeipa-server image — flexibility or hindrance?
Conclusion
Container-based Web application authentication developer setup is available.
For exploring and developing with external authentication.
GSS-API/Kerberos and SAML currently supported.
We welcome feedback!
We welcome patches!
References
https://pagure.io/webauthinfra
https://www.adelton.com/webauthinfra/presentation/
https://github.com/adelton/docker-freeipa
http://www.freeipa.org/page/Web_App_Authentication